Predictions are for idiots. Thus I will only state what will occur in 2008.
But first lets recap the depressing sports year that was 2007. We saw Michael Vick become Public Enemy #1 for PETA. We saw Rickey Williams not smoking pot long enough to return to the Dolphins for 1 quarter. We had an NBA referee, Tim Donaghy, embroiled in a scandal worse than the ending to the Sopranos. Who had all those things happening in 2007 in the office pool?
So in a world where so called "experts" spew at the mouth with nonsensical predictions on shows such as "Around the Horn" and "PTI", I figure I'll give it shot to make inaccurate and bold predictions. I'll call myself an "expert" today just like Mike & the Mad Dog and predict exactly what will happen in the world of sports in 2008.
Warning: this prediction column might collapse worse the
2007 New York Mets
.
-The Miami Dolphins select Nick Saban with the number 1 overall draft pick in April. This causes Dolphins fans to protest the '08 season making this year's 3rd worst home attendance average strive for dead last.
-NFL Commissioner Roger Goodell will allow the return of Titans CB Pacman Jones on one condition: He makes it rain at least once a month in the Commish's office. Bring your dollar bills!
-Kobe Bryant decides to do "Dancing with the Stars" on one stipulation: He, and he alone
, will decide to trade or cut the other contestants.
-OJ Simpson gets arrested. OK, so this one will probably come true.
-Boston will not win every Championship or Title known to man. Just look at 2007, they lost the
MLS Cup to Houston
. Serves them right.
-Tony Romo will lead the Cowboys to the NFC Championship over the Packers in Texas Stadium in front of girlfriend Jessica Simpson. She will them proceed to ask, "Are the Cowboys the team in the blue, or the team in green and yellow?"
-Roger Clemens will deny ever taking steroids. I will then believe him just like I believed him when he said he was retiring (x3).
-The Ottawa Senators will win the Stanley Cup. Oh wait, this is a sports column. Scratch that.
-The pronunciation of new Cubs outfielder
Kosuke Fukudome's
last name will be held responsible for the suspension of 5 little Cub fans in Chicago area middle schools.
-After much trade talk, Eagles QB Donovan McNabb will stay put in Philadelphia citing, "I owe it to all the Eagles fans, who have booed me since day 1."
-There will be a major upset at the Nathan's Hot Dog eating contest on July 4th. 2007 Champion Joey Chestnut will lose to 3 new entries to competitive eating: Eddie Curry, Miguel Cabrera, and Livan Hernandez.
-After NC State pulls off an upset over Duke in
Cameron Indoor Stadium
, the
Cameron Crazies
begin to chant toward the NC State fans, "Its alright. Its OK. Some day you will be working for me."
-To avoid an embarrassing loss in week 1, new Michigan football coach Rich Rodriguez schedules the Illinois School for the Blind. Michigan loses on a last second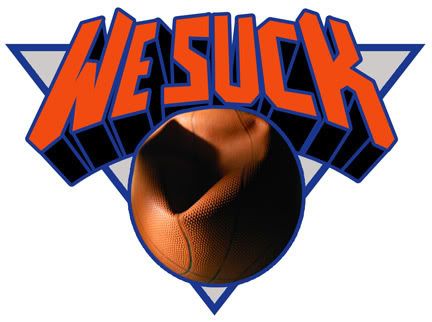 blocked punt.
-In something never before seen, every underclassmen decides to head back to school instead of risking being drafted by the New York Knicks.
-While in a New York City strip club, Yankees 3B Alex Rodriguez runs out of singles. He tells reporters afterwards, "I used them all up during the last 3 playoffs."
-In what is seen as an upgrade, NHL Commissioner Gary Bettman signs a TV deal with
ESPN 8
.
-After the Patriots win the Super Bowl, Bill Bellichick and the Patriots head to the White House to present President Bush with a
commemorative Hoodie.
-While in prison, Michael Vick is denied conjugal visits after attempting to sign in as Ron Mexico.
-Boston GM Theo Epstein and CEO Larry Lucchino decide once and for all that the New York Yankees are no longer the Evil Empire. In fact, when they look in the mirror the words Evil Empire are reflected.
-It is reported that LA Galaxy midfielder David Beckham's ankle is almost getting to 65% recovered.