Seattle, WA
- (Associated Press) The Seattle Seahawks released a statement Wednesday saying they
will be promoting
assistant head coach and defensive backs coach Jim Mora Jr. to head coach once Mike Holmgren retires after the 2008 season.
The statement went on to say that the Seahawks now "expect to finish the 2009 season at 5-11 due to Coach Mora's shortcomings as a coach and his ability to run the Forty-Niners into the ground."
This wasn't the only bizarre statement from the NFL yesterday as some of the other 31 teams made an annoucement regarding their franchises:
-Raiders announce they will sign Barry Bonds to a 15 year, $325 Million contract in 2010.
-Jets announce they will be joining the Big East in hopes to battle with Rutgers to become bowl eligable.
-Browns announce Charlie Weiss will reunite with current coach Romeo Crennel to become a "formiddable 2 person offensive line."
-Chiefs announce they will try to play the 2008 and 2009 seasons to "win the game" as opposed to 2007 when they played for 4th place in the AFC West.
-Cardinals front office announces incompetance.
-Packers announce that in 2016 Aaron Rodgers will retire after 10 years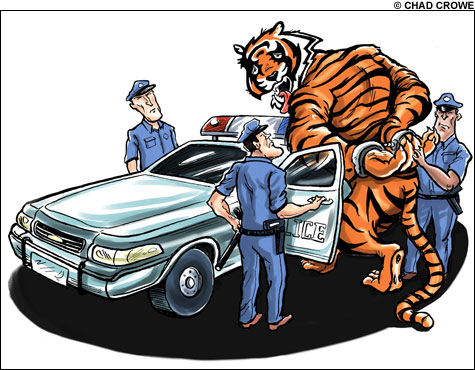 in the league and no playing time due to Brett Favre coming back for yet another season at qb.
-Bengals announce they have the right to remian silent.
-Falcons announce plans to hang on to a coach for more than 13 games
-Dolphins announce plans to hire Jim Mora Sr to tell team "
playoffs? we'll be lucky to win a game
"
-Lions announce they will be selecting Cal WR Desean Jackson in 2008 and Florida WR Percy Harvin in 2009.
-Giants announce by week 3, fans will call for Tom Coughlin to be fired.
-Patriots announce plans to partner with Sony, NetFlix, and Blockbuster

-Vikings announce Jeff George to compete for QB spot in 2011